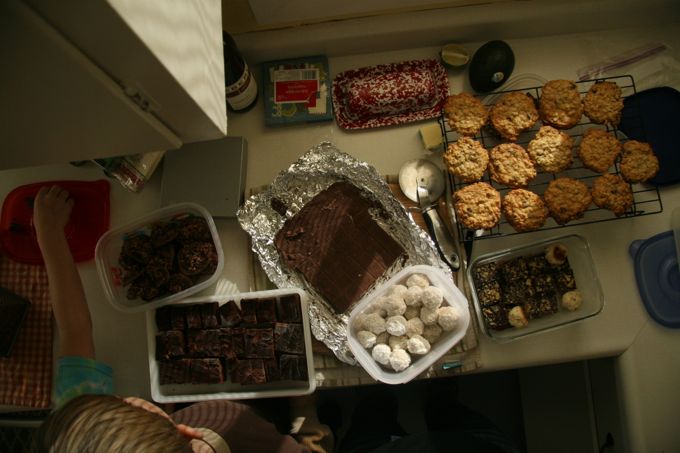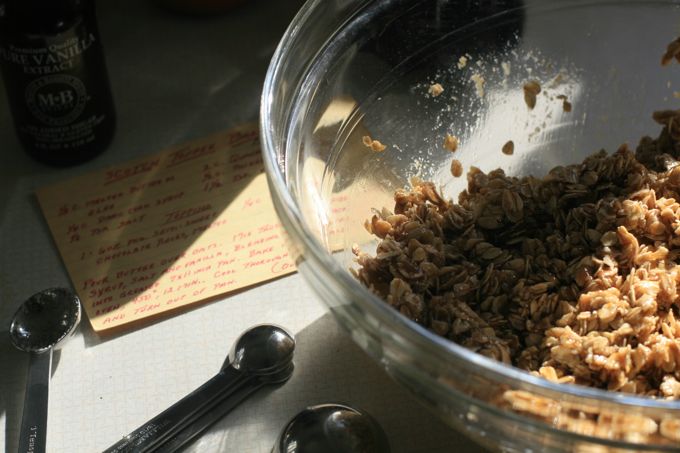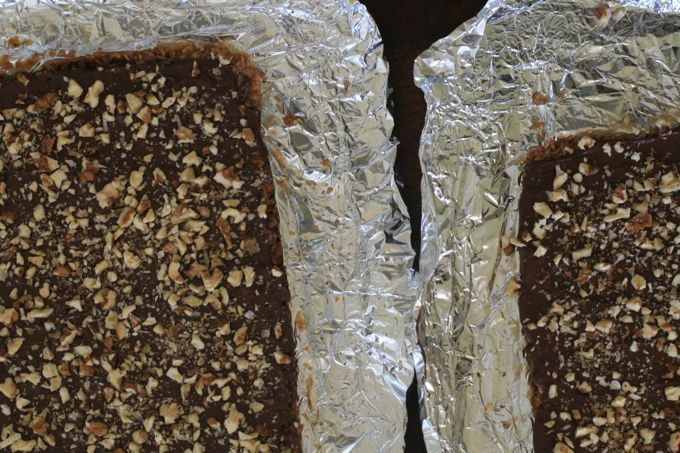 Last year the kids and I went on a baking bananza. Years ago when my oldest was one, he received a Dick & Jane Christmas book from my aunt. Year after year, for the past 9 years my boys have asked me to repeat that story over and over again to them. It's such a simple little story as all Dick and Jane books are, but I realized last year, the reason they keep asking me to read it, is because of the cookies. The book is the story of three siblings and how they all take turns making cookies with their mother. At the end of the story they have an entire kitchen filled with different types of cookies. As you can imagine, this looked like pure paradise to my children. So last year I decided to try my best to bake all of our favorite cookies.
It was great fun. This year, I've scaled my baking efforts back quite a bit. I've scaled all my Christmas efforts back a bit. There are a lot of decorations still left in boxes at the top of the garage and I'm a-okay with that. What few things we have out make the house look festive enough.
This cookie recipe that I want to share with you today is sort of a must have Christmas cookie though. These will get made this year. They are my favorite cookie. And as noted in the corner of the recipe card, my grandfather stated that these were my mom's favorite cookie too. They are seriously good. Toffee-oatmeal, chocolately goodness. You can't go wrong. Enjoy!

Scotch Toffee Bars
Ingredients
⅓ c. melted butter
¼ c. dark corn syrup
½ t. salt
2 c. rolled oats
½ c. packed brown sugar
1½ t. vanilla
Topping:
6oz. semi sweet chocolate chips, melted
¼ c. chopped nuts
Instructions
Pour melted butter over oats. Mix thoroughly. Add sugar, syrup, salt and vanilla. Mix well. Pack firmly into a 7" x 11" pan that has been lined with aluminum foil. Bake in preheated oven, 450 degrees for 12 minutes.
Cool completely. Spread melted chocolate over top and sprinkle with nuts. Chill. When chocolate is hard, pull foil with cookies in it out and onto a cutting board. Cut into squares.
Stores well for a week in an air tight container.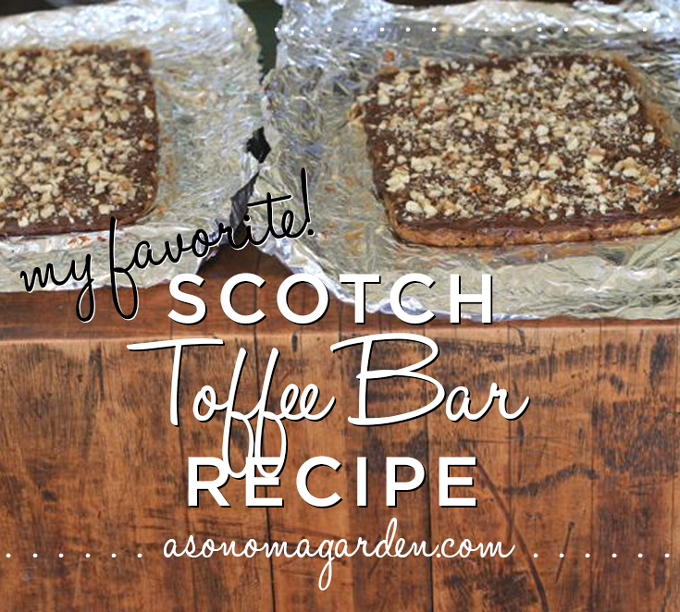 What's your favorite Christmas cookie? Leave a link to the recipe if you have one!