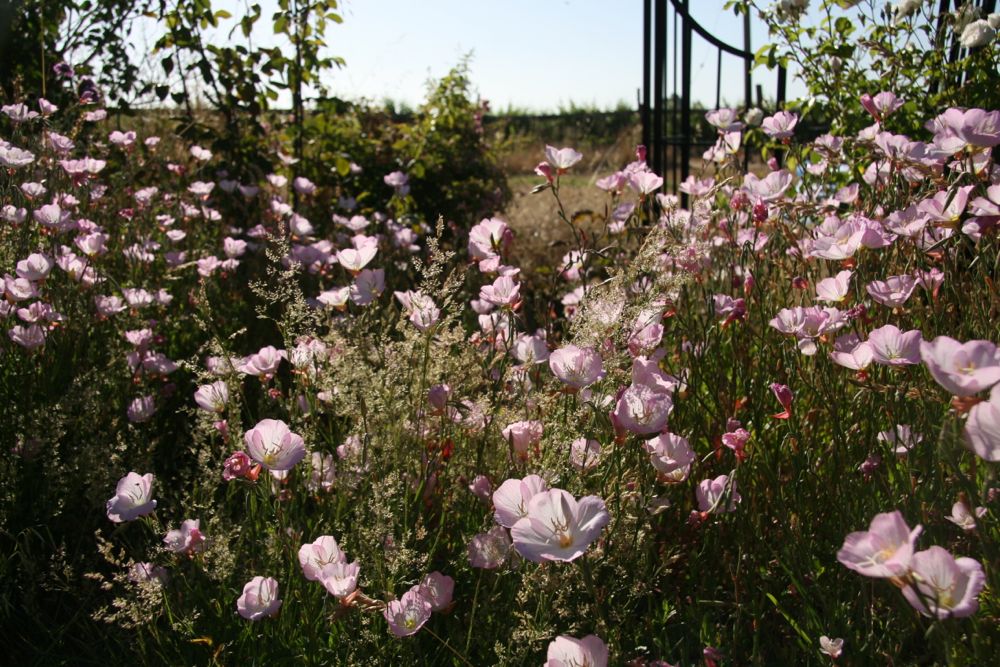 Typically, on weeks that I join up with Ginny's yarn along and Nicole's Keep Calm, Craft On, I write about knitting and reading. But it's hard with the children at home to find enough time to read so I hope you don't mind that I pair knitting with gardening this week. These pictures seems so calm and soothing. Inside the house it's a wild mess of sibling bickering this summer, so being outside is always a good place to be right now.
Yesterday I finally finished this cardigan that I've been working on since April. I used gorgeous Radius yarn from Knitterly. It's a 100% merino wool from Vreseis Farm just an hour or so away from us. Dreamy stuff and would be perfect for a highly cabled fisherman's sweater. The pattern is called Vodka Lemonade and I thought it would be a great little cropped, three-quarter sleeve cardigan to throw on over tank tops, which I wear all the time. I wear fairly simple clothes. Not much lace work or cables, but having the lace work go all the way up the back and the seed stitching makes this cardigan really pretty. Knitting it was fun, this pattern was the perfect blend of simple and interesting for me.
Small parts of our garden are starting to look like little meadows, this time of year at least. Walking around today I realized that I wouldn't mind if it always looked a bit like a meadow. It takes me a long time to make design decisions regarding our house and our garden. Do we go with structured? Modern grasses? Overgrown, colorful homestead mish-mash? We're hurting for water too much to go with overgrown and bountiful. Modern, symmetrical grasses planted in tidy rows are just too…structured for my taste. But I'm liking this meadow idea. Maybe I need to work on propagating the plants that are already here and spreading them outwards.
There is a lot of talk about this next winter being an El Nino year, which means that there is a chance that we could get a very rainy winter. Or it could be just as dry as it's been the past four years. We won't know until we go through it. But as always I remain hopeful so I allow myself to think that we'll have enough water next spring that I can plant away, guilt free.