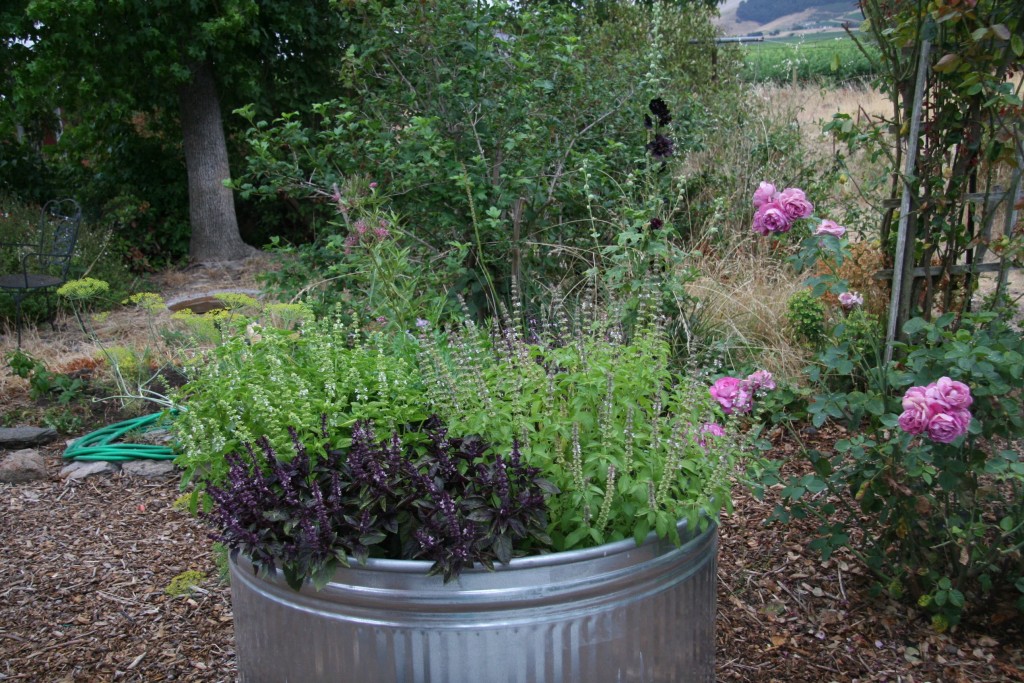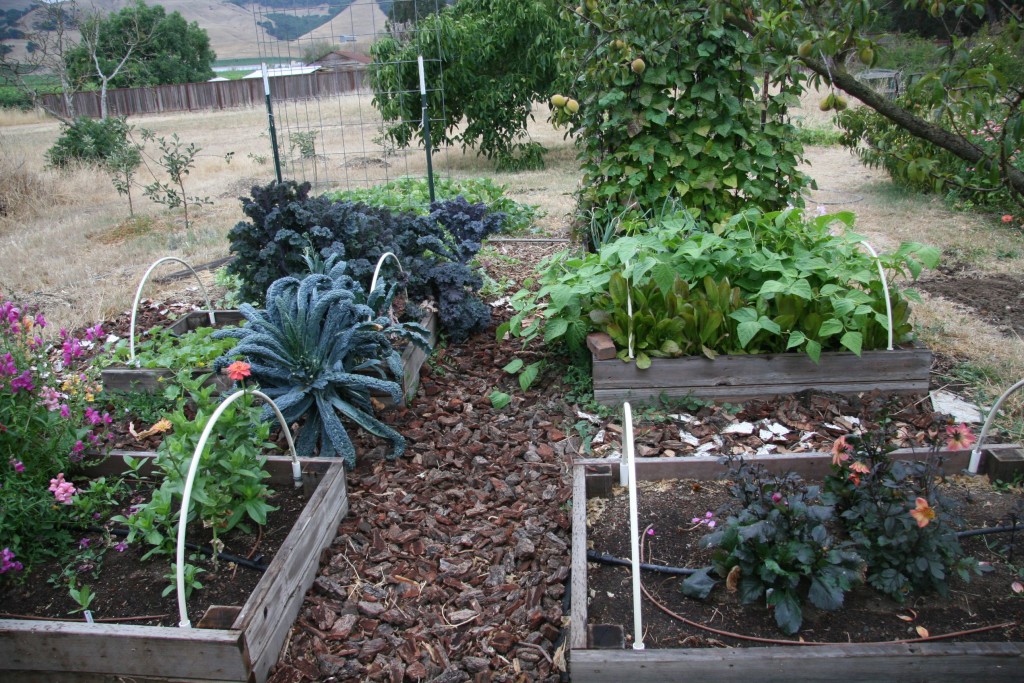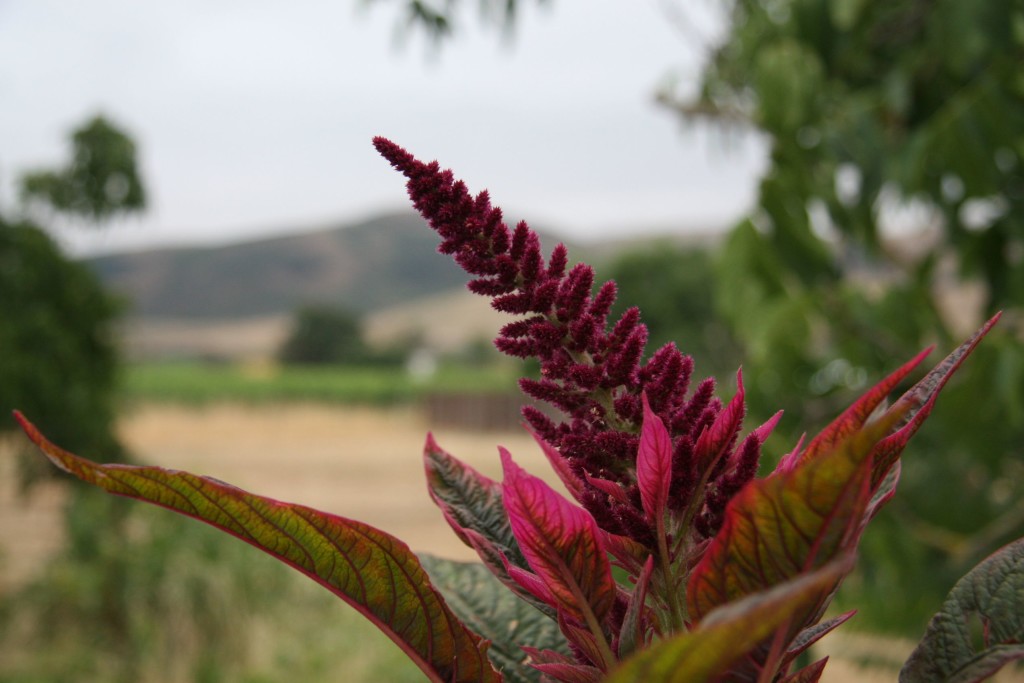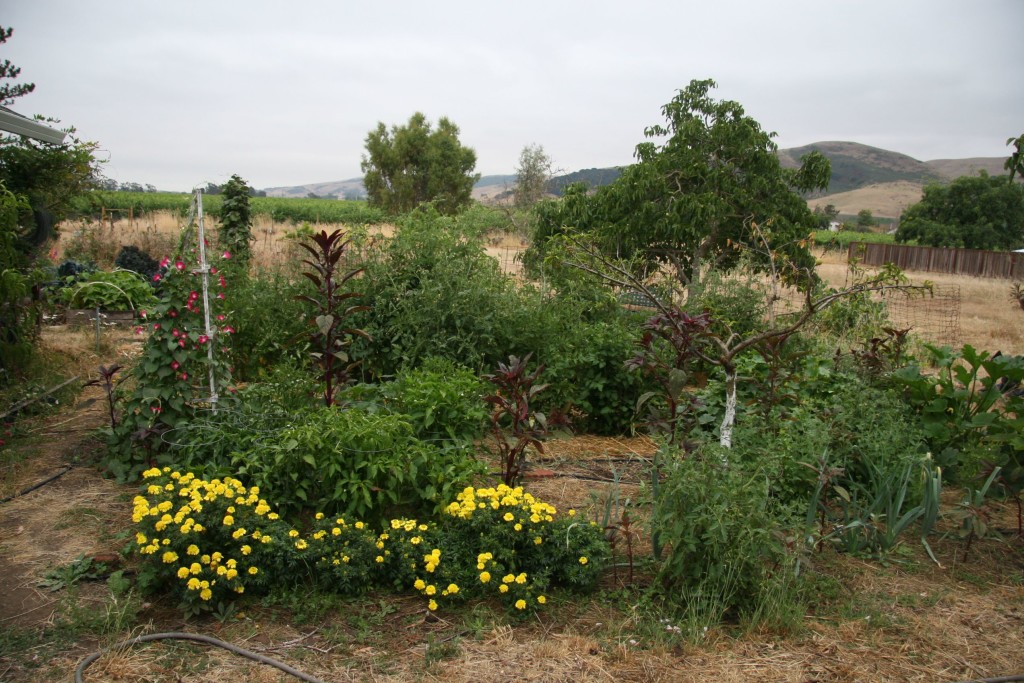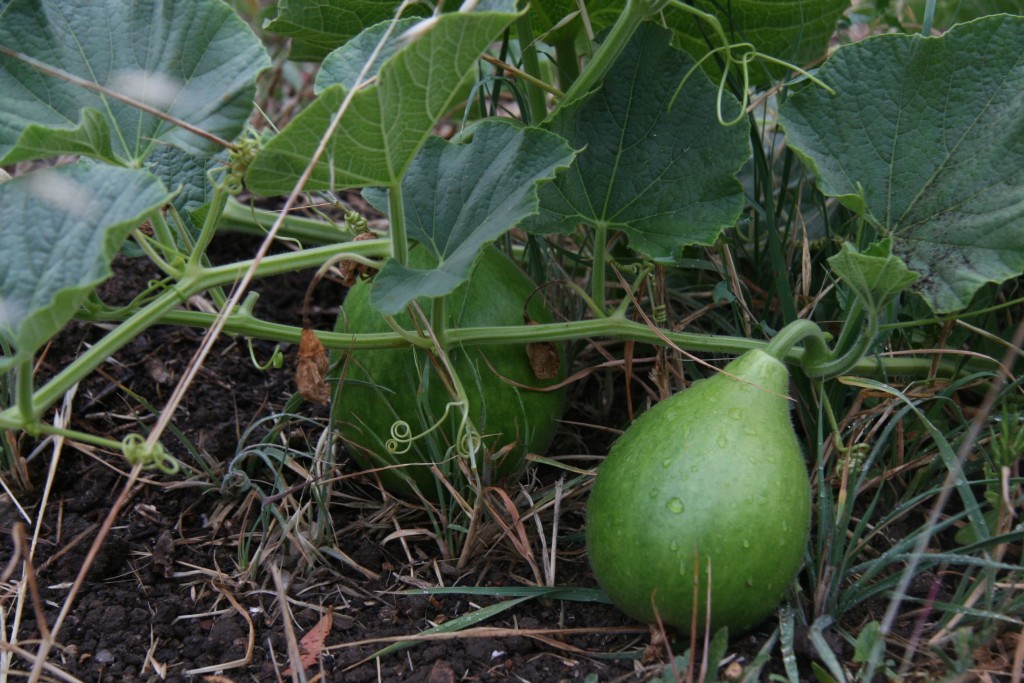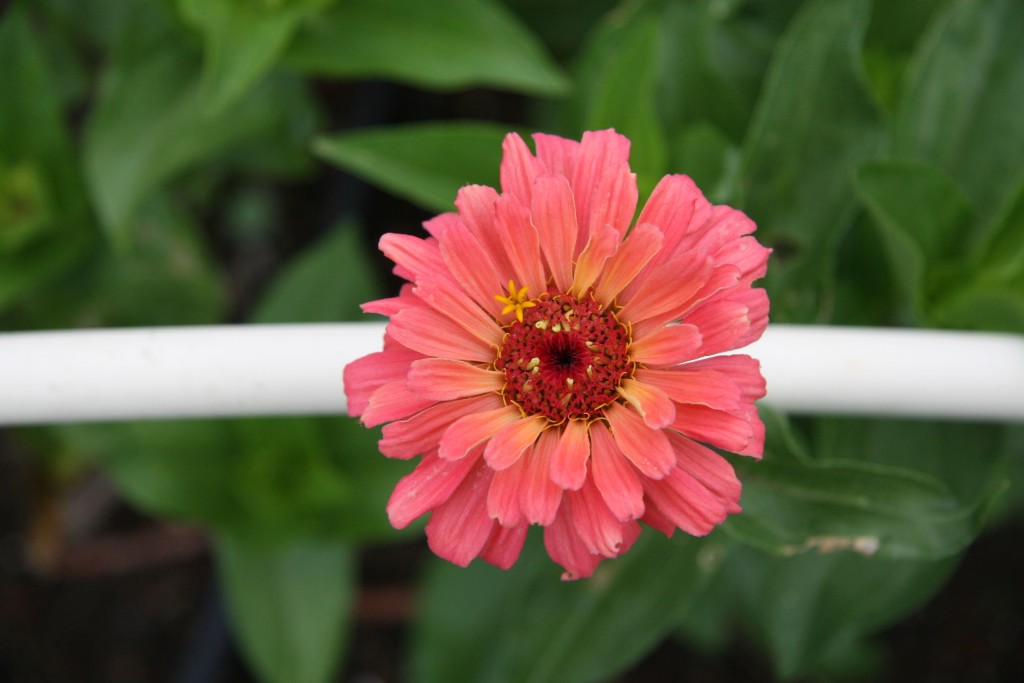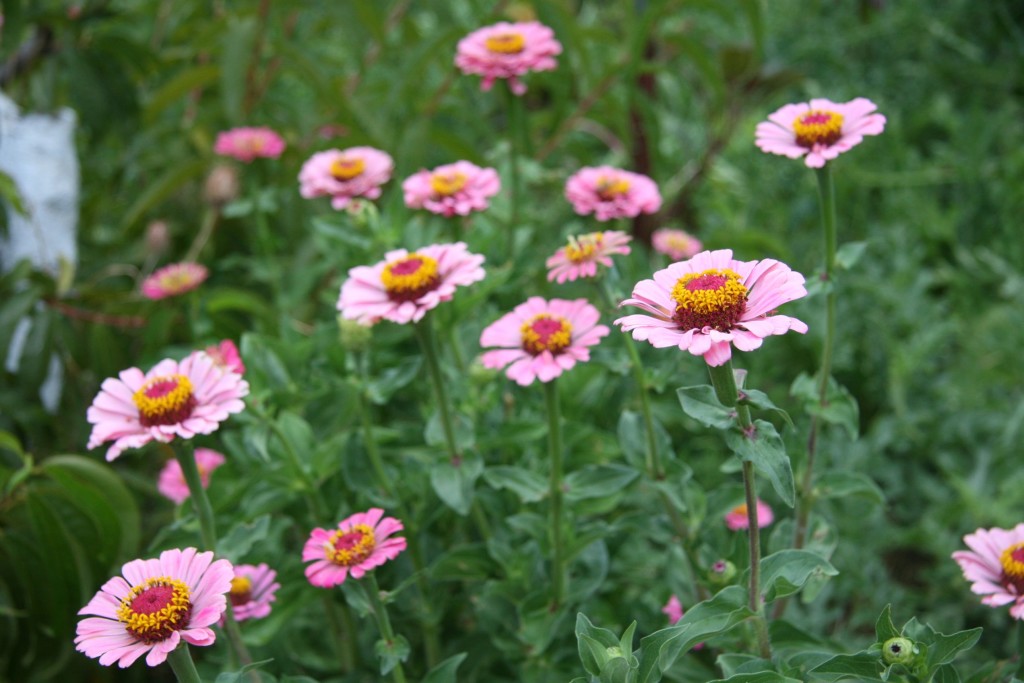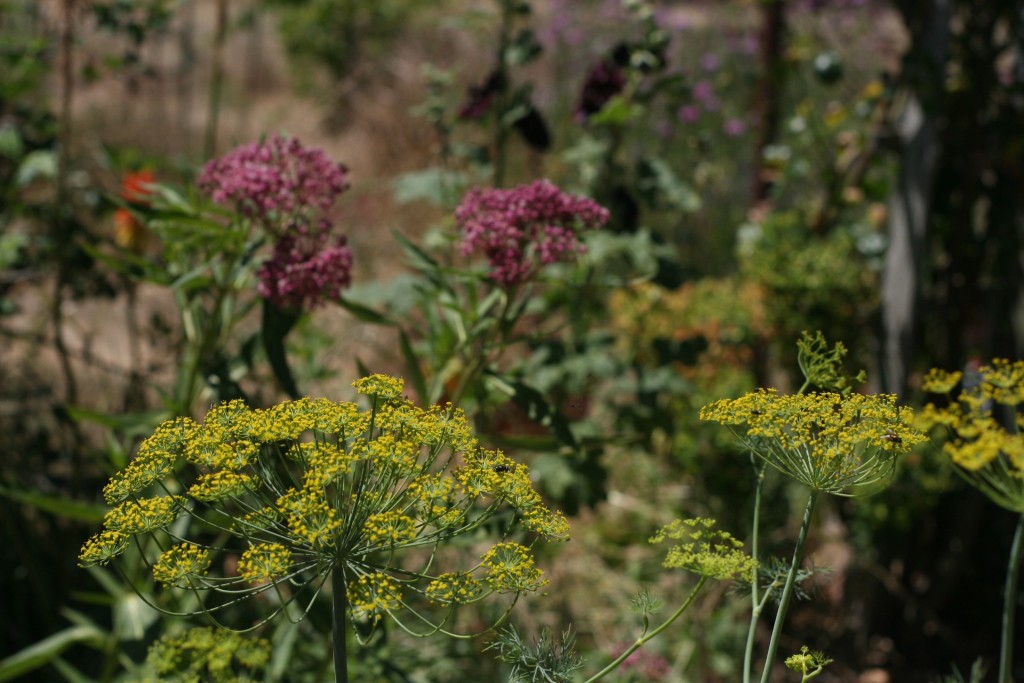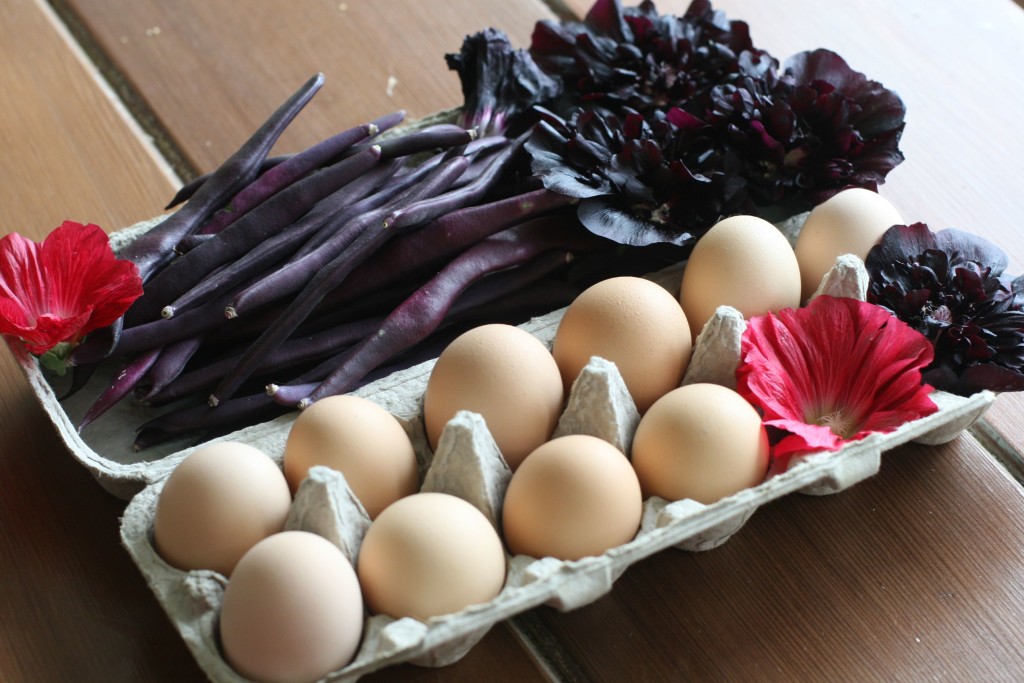 Taking pictures of the garden really shows a different side of it than walking through it. For instance I now know that I need to fill up those flower beds a bit more. And there is a big bare spot in our tomato garden behind the peach tree, which looks huge in this picture. We don't plant anything there because the peach tree (which admittedly isn't looking so hot this year) typically casts too much shade for that spot. Those marigolds though, in front of the bare spot are the most successful we've ever grown. Of course it's the first time we've grown them from seed too. This is the first year we've been able to grow gourds too! That's a fun addition. We threw those seeds into the ground from an old packet of seeds as a sort of last ditch effort in gourd growing and it worked.
Most of our meals have been based on what we need to eat in the garden. For instance at the moment we are always thinking of new ways to use eggs, beans and zucchini. We had zucchini fritters last night which us adults loved, a much harder sell on the kiddos.
The kids and I ventured to the yarn store yesterday to stock up on white yarn. I plan on dying with those niger hollyhocks again and trying a dye with the marigolds too.
It rained yesterday! The craziest thing. A group of us had already planned on a pool playdate so we went ahead and followed through with it. California kids almost never get to swim in the rain. For us it's been a really nice treat to have a rainy cozy day in the middle of our long, hot summer.
How's your garden growing?
(joining up with Soulemama's In the Garden)