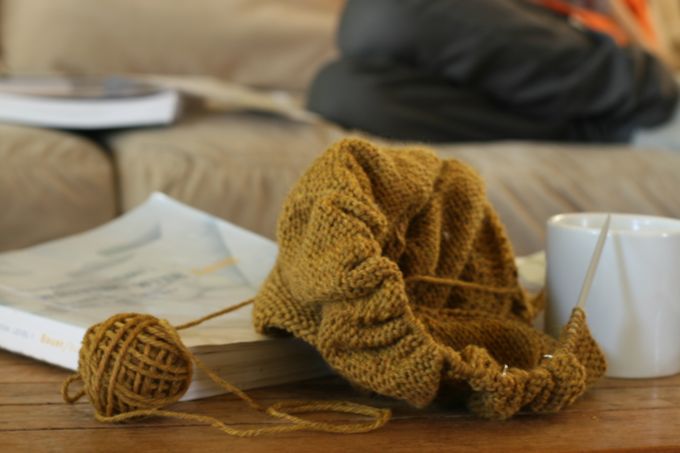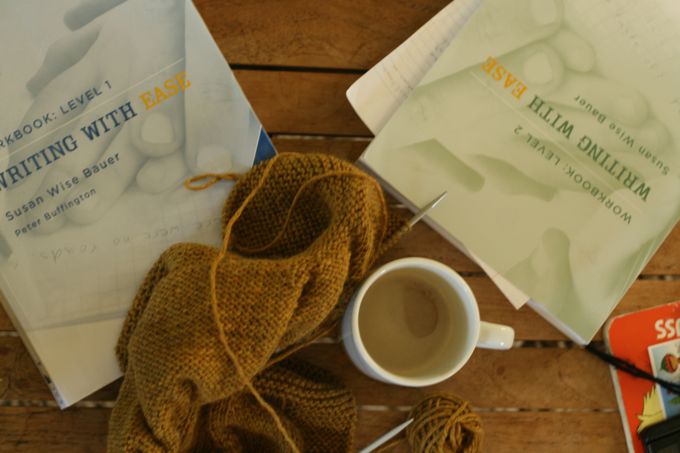 I'm still working on the Barn Sweater. This time knitting it at the right size…there is nothing more humbling than having to rip back a skein and a half of knitting. Since I am joining up with Ginny's Yarn Along, I thought I'd focus on something I learned from her. If you have a struggling reader, or a child learning to read, it can be terribly frusterating to listen to them struggle as they read aloud. My patience has been held in place, ever since I learned to knit while they are reading. Before I would focus and toil over each and every word they read, every letter they sounded out. In my head, I'd get caught up in thoughts of, 'Why is this so difficult for them? Why don't they get this yet? Oh, they are reading so painfully slow! This is taking forever!' I've learned for some children reading takes time and much practice. Knitting gives me something calm to focus on while I listen. Giving my hands something to do has taken off some of that focus and stress for me and allows me to relax and let them do the work. All the while I can look over what they are looking at and with patience and a calm voice I can correct or help them. Knitting and listening to reading together has been a game changer.
I don't home school, we send our children to a Montessori school. But I very much admire Susan Wise Bauer, who has spearheaded homeschooling in a classical style. Since my children don't receive homework at their school, every day after school we do a little home school homework. Which includes an exercise in Susan's Writing with Ease and 10 minutes of reading aloud. The wee one, who just turned four, gets a lesson in letters and their sounds. Which to my great relief she is picking up effortlessly!
I'm looking for a new book to read, have you read anything good lately?
Curious to see what I've been Sewing & Listening (to)? See for yourself on facebook.