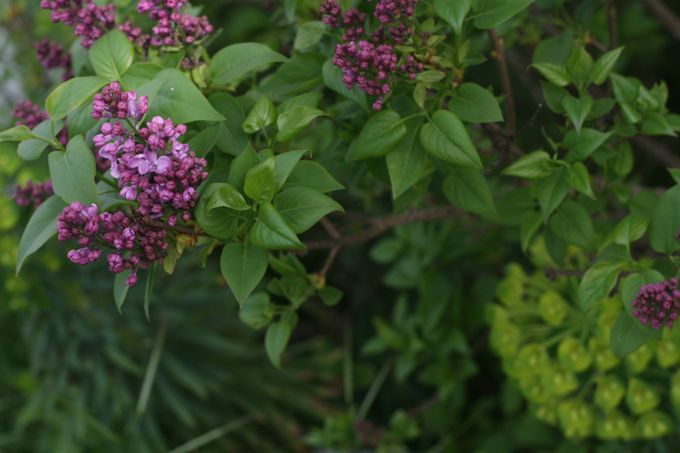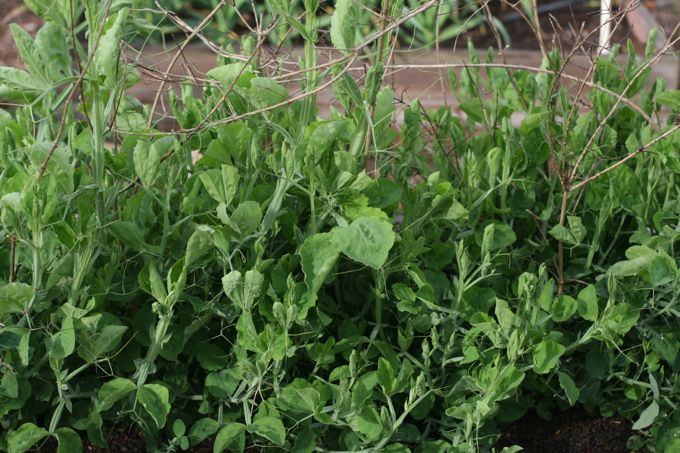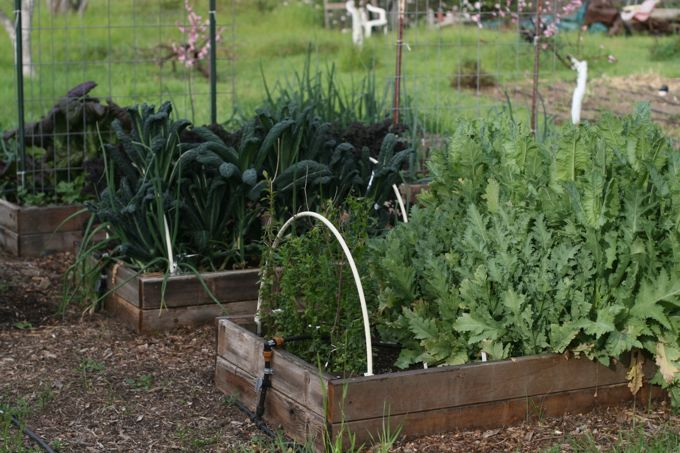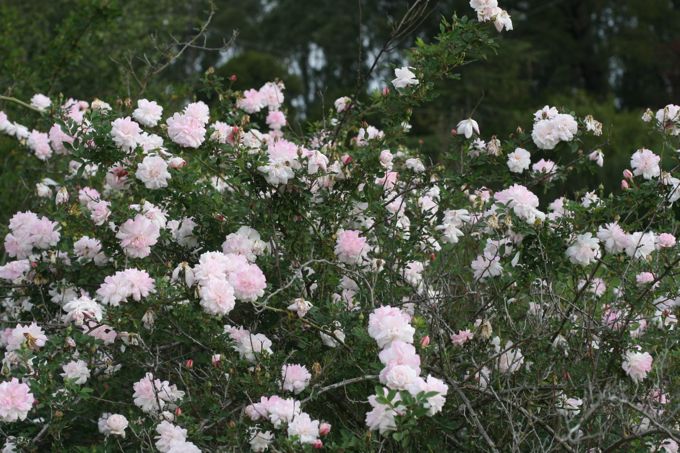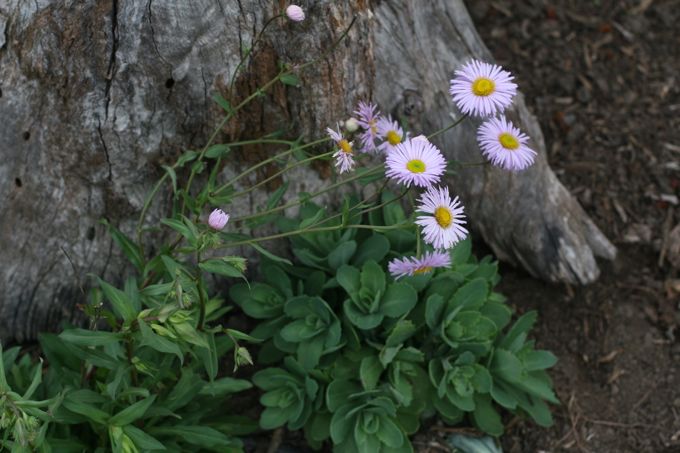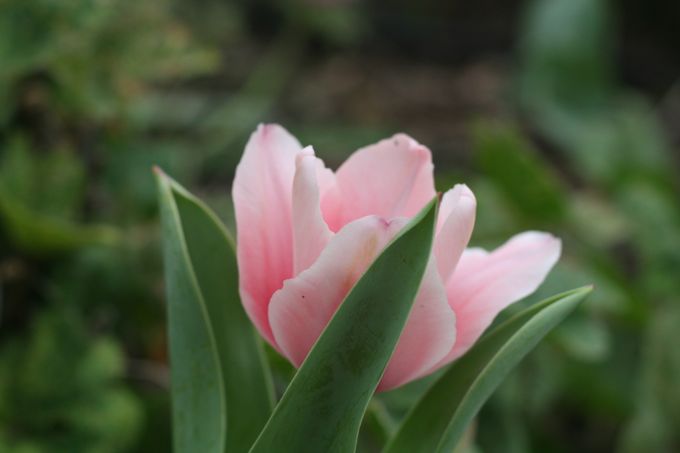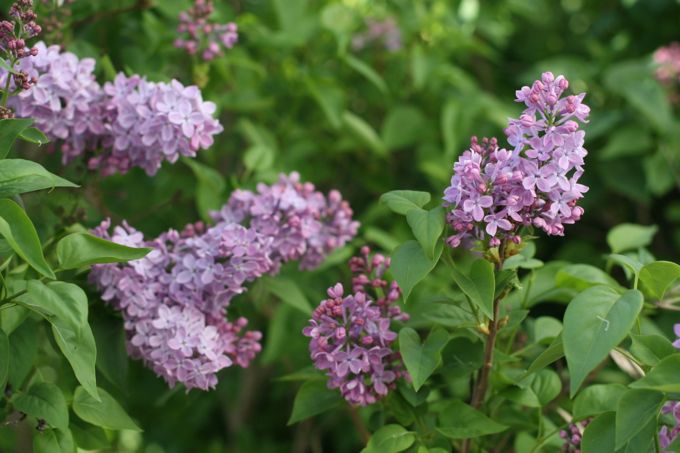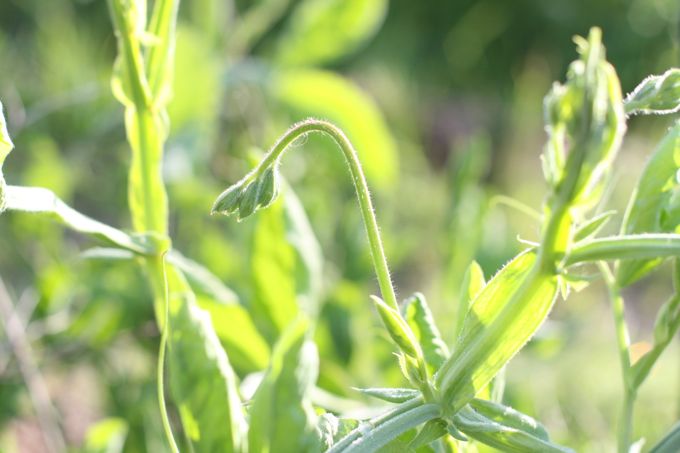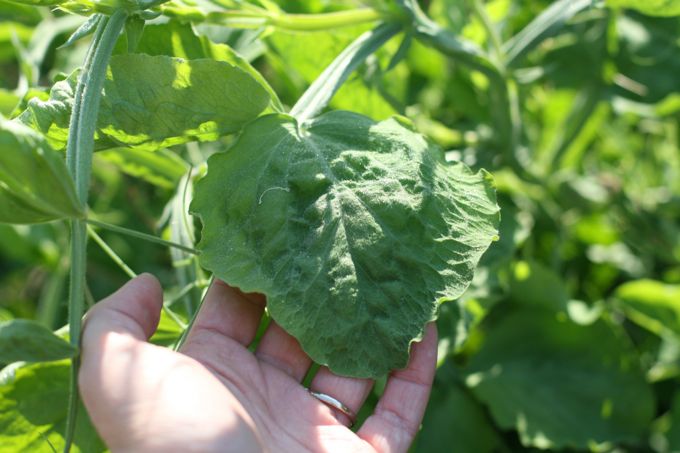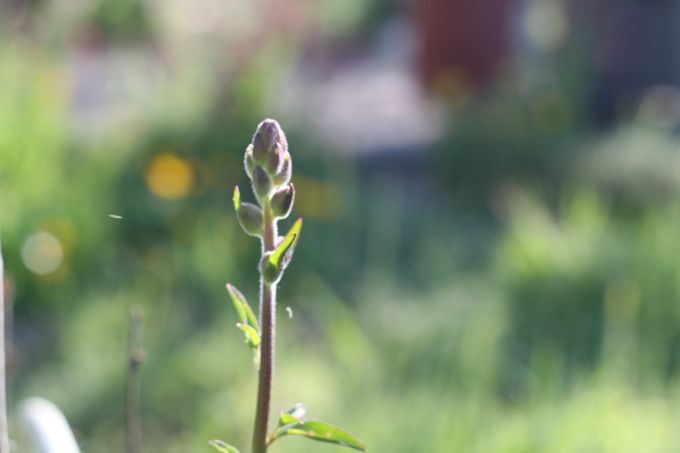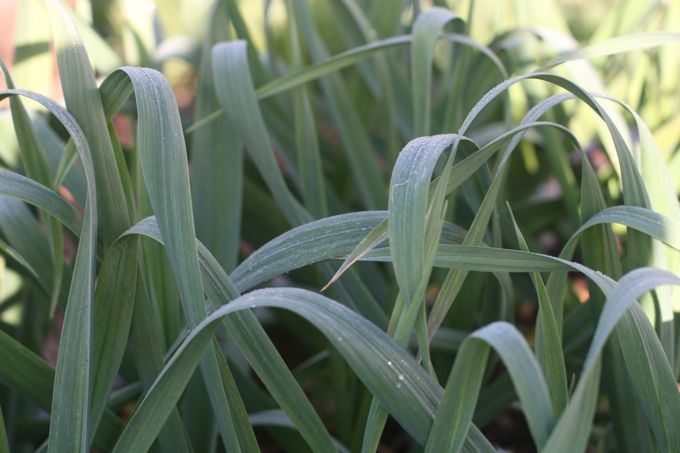 Since there appears to be no March showers to bring April flowers, the plants have decided to make their big show early. There are flowers everywhere. From wild tiny purple flowers in freshly mowed fields, to neglected rose shrubs, to carefully pruned lilacs and promises of blooms from nurtured fall planted seedlings.
Eleven years ago I planted sweet peas and breadseed poppies with great success and have been trying to recreate that ever since. The one big hangup these past years was that three babies arrived taking center stage in my attention. This is the first growing season where I haven't had to constantly follow a little one around. All three of them run in a pack outside now without needing my constant supervision. So I was able to spend my energy towards planting snapdragons, sweet peas, poppies and echinacea late last summer and they are all growing and thriving in their new raised beds. This is the best round of sweet peas I've ever grown, just look at the size of those leaves! I can't wait until they bloom.
The secret of my success so far was in putting agribond over the beds in fall until the seedlings got large enough that the birds and bugs couldn't do much damage. I also watered them throughout the winter with diluted sheep manure tea. Yum.
Those raised beds have been a tremendous success for us. I'm so very glad Scott built those because we've been able to get back into our groove of gardening success.
Sprouting in trays waiting to be planted are summer zinnas and marigolds.
How are things growing in your neck of the woods?