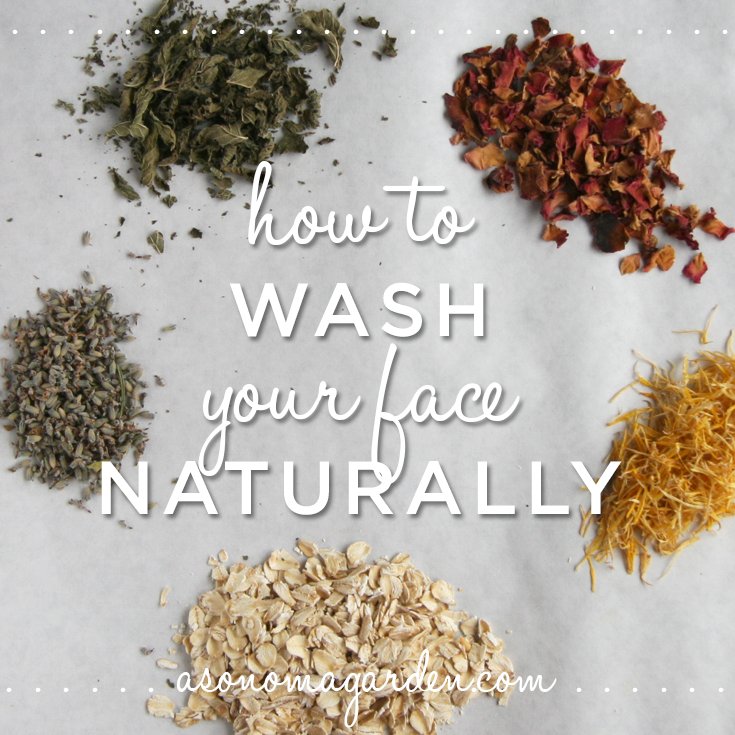 It seems like every fall my skin care routine needs a little change up. It must be the change in the air. This last fall, I decided to ditch the soap in my evening face wash routine and try this homemade scrub made out of oatmeal, rose petals, calendula petals, mint leaves and lavender. It made my face feel so good afterwards that I've used it every night since. Because it's made with flowers, it smells heavenly!
Now that I've used it for a full year and can honestly recommend that you give this a try. My skin feels so soft after I wash it and not dry like when I use soap. You know that tight, dry feeling that you get after you wash your face with soap? I don't get that after using this recipe. Even though I don't use soap, my face is clean after I use this scrub.
Normally I don't wear too much make up, usually just a bit of mascara and a touch of eyeliner. However on days when I do wear more makeup, I do add a tiny bit of liquid soap to this mix.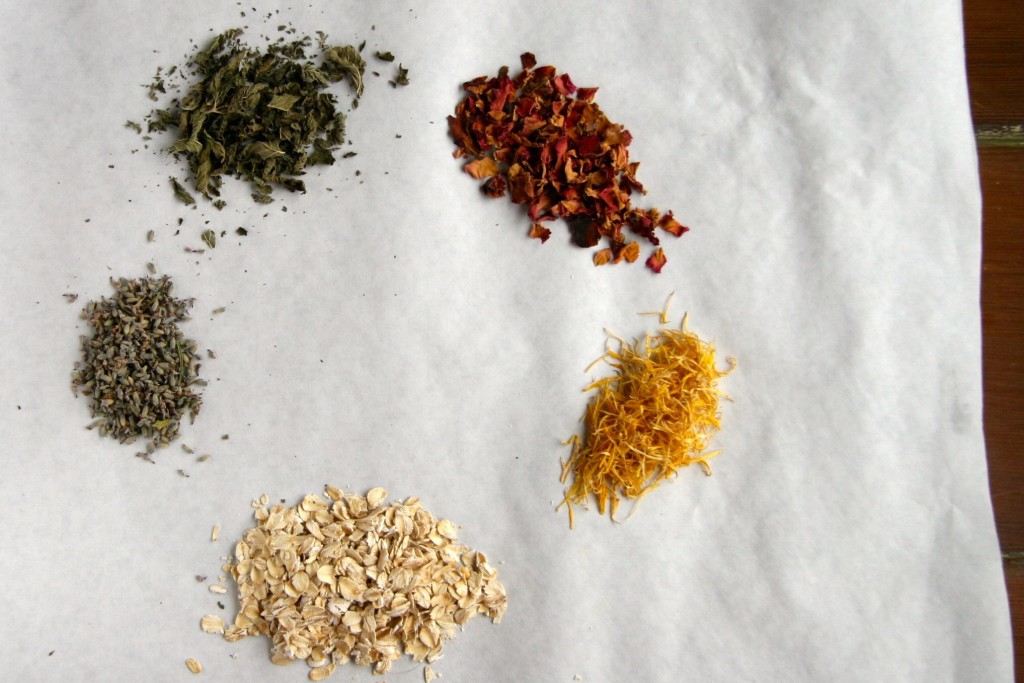 Here's the formula for making Cleansing Grains:
1 c. oatmeal
small handful of each:
dried lavender
dried rose petals
dried calendula
dried mint
Blend well in blender. Store in an airtight jar.
To Use:
Splash warm water onto face. Pour 1 Tablespoon of Cleansing Grains into hand and rub grains between both hands. Apply to wet face in gentle circular motions for about 15 seconds. Rinse off and enjoy your clean soft skin!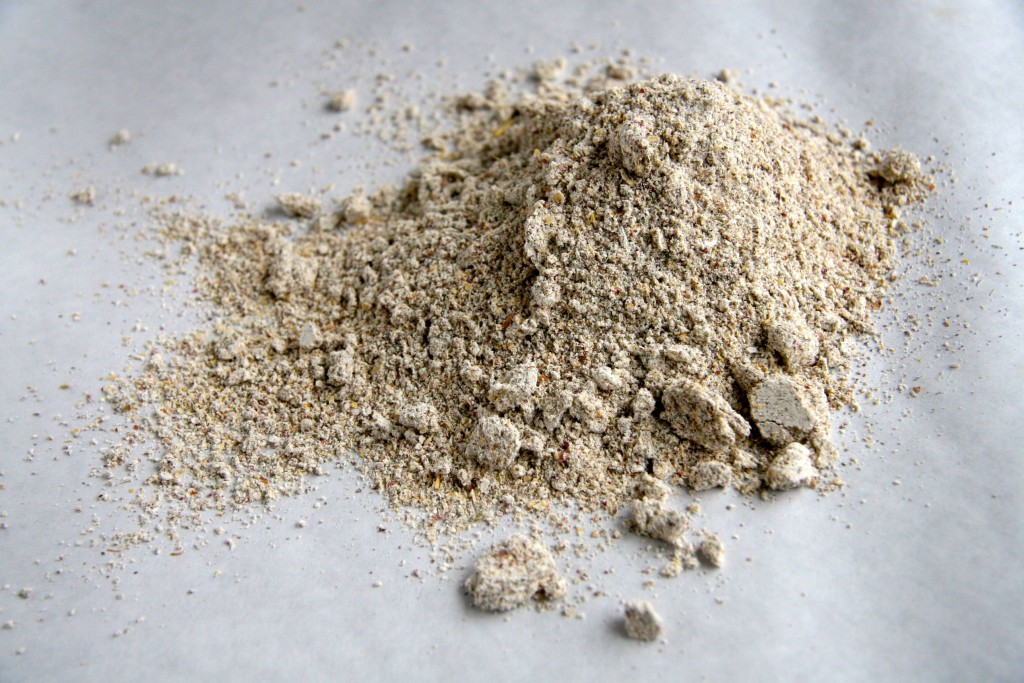 Other uses:
Add a handful to bath water for a soothing, skin healing bath. Perfect for eczema and dry skin.
Add 1 TB honey to 1 TB Cleansing Grains and use as a face mask
Enjoy!