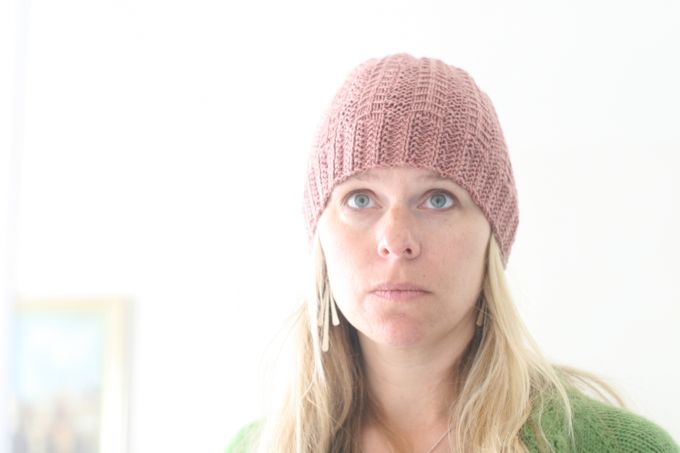 My goodness. I made a sort of a new years resolution that I wasn't going to knit any sweaters this year. I typically like a long, constant project like a sweater. This year was going to be different. This year I wanted to play around with textures and new stitches that I hadn't tried before. This year I was going to knit smaller, faster working projects. This year was to be dedicated to using up all those single skeins of lonely yarn sitting in my stash basket.  And so this year began and I cast on for this beautiful little hat full of texture.
Now what I hadn't learned back six weeks ago, is that in order to knit small projects, you must always be one step ahead of yourself. Because a hat can be finished in a few days (or less) you need your next project all ready to go. Choosing the next project for me is a long process involving much obsessing on ravelry and trips to the yarn store which is far enough away that I must make an afternoon of it. It takes me many days to choose a new project. This space between projects, it can be an enjoyable process or it can be a hinderance when you least expect it.
Because when you finish a beautiful, quick little hat one day, and the very next day your mother suddenly passes away, you are left to grieve without that one comfort you depend upon in your daily life, knitting. And that is where I was left exactly one month ago today. Sitting with a finished hat, in the ER, my soul filling with the most horrible sorrow imaginable, and nothing to knit. Nothing. It may sound strange to admit how lost I felt without something to knit during a time of grieving, but there you have it. When you are left without your constant daily habit during a time when your most constant of constants has left this world, you are left feeling completely lost and ungrounded.
It's taken me this full month to even want to think about finding a new project. And it's taken me this full month to find my voice here again. In this month I've learned something. Well, honestly I've learned a lot of things, but this truth is relevant to this space. I've learned that I am a knitter of sweaters. I am a knitter who likes the commitment of long term projects. Hats, mittens and smaller projects can be thrown into the mix, but I need that reliable large project to return to at days end.
My very last post was a photo of a chalkboard that I keep on my mantle with the quote, 'Enjoy this Life.' written on it. Garrison Keillor said that at the end of one of this Prairie Home Companion stories last year and it's stuck with me. My mom was the first to comment saying, 'Amen!', she died just four days later. I couldn't think of a better post to have sitting front and center for the last month.
Enjoy this life. Amen!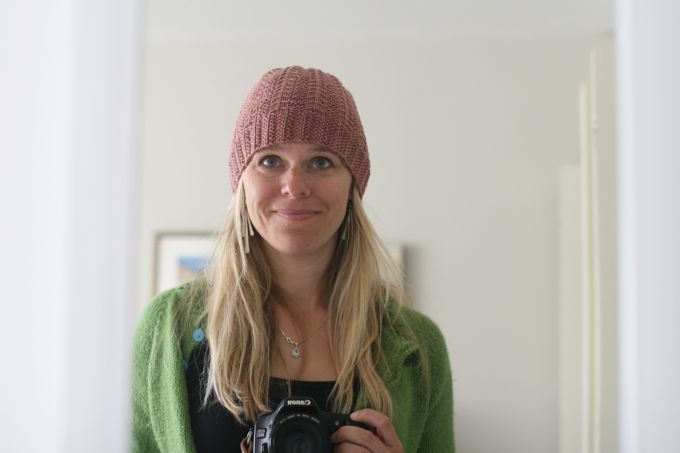 (cardigan: Fairwind. reading: strangely enough was reading Diane Keaton's 'Then Again' her autobiography twisting together the tales of her own life along with her mothers life and death. good enough book if you are a Diane Keaton fan, but not a must read.)